A Bolflex exclusive product, it's a

recycled

and

recyclable

rubber-based material.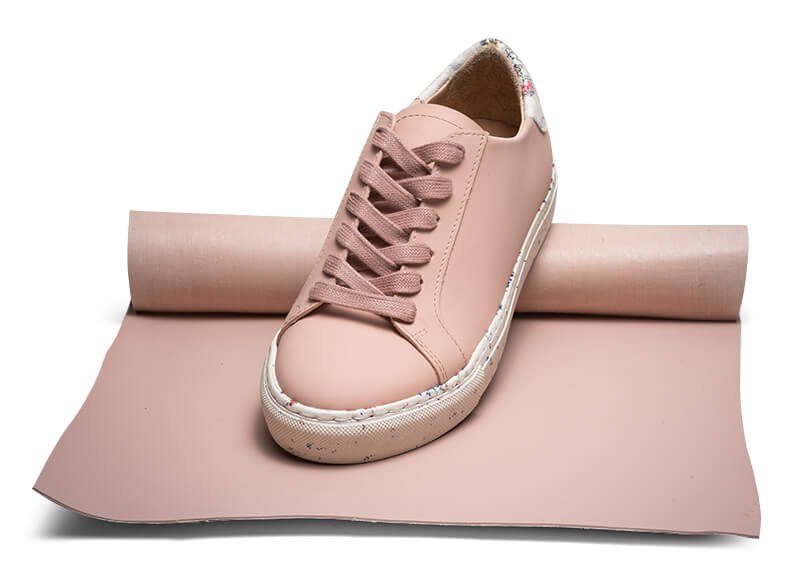 R-Skin® at Portugal Fashion
With personality and environmentally friendly
Due to its characteristics of flexibility, impermeability and resistance, it can be used for various purposes, such as shoe uppers.
It can also be fully customized, with colors, textures, materials and colors, your imagination being the only limit.
After its end of life, it is a material that can – and should – be recycled again and, from it, make new R-Skin®.
Coffee to go
R-Skin® with coffee beans incorporation.