Bolfex, aware of its role as a responsible company, recognizes that the existence of a Sustainability Policy embodied in concrete actions, constitutes a fundamental pillar for the processes of its activity in the short, medium and long term. As such, we assume the following commitments:
To fully manage resources, promoting Zero 0 Waste.
Promote and encourage safety and hygiene at work.
Promote and encourage more sustainable products that consequently generate less waste and a smaller ecological footprint.
Promote a transparent relationship internally with your employees, but also with your business partners.
Encourage and foster professional development and personal fulfillment for all employees.
Set an example for other organizations to become more efficient, more sustainable and balanced.
Reduce the footwear industry's environmental impact.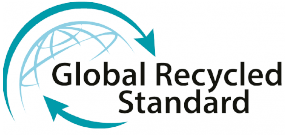 100% recycled rubber
To reduce our environmental footprint, we created RubberLink®, a company of rubber recycling by devulcanization.
This way we guarantee the reuse of all the materials we produce.
Waste and surplus production can be fully reincorporated, and the environment is grateful!
Sustainable innovation
At Bolflex, we create products that result from our constant innovation and environmental concern:
E-Rubber®
Our ecological and vegan sole that incorporates materials free of substances toxic to humans and the planet, such as cork, rice grains, and rubber granules from other soles;
R-Skin®
A kind of rubber "skin", which can be used to coat shoes, which uses organic and recycled materials;
RB-Light®
It can incorporate up to 70% recycled material in an extremely light and comfortable sole.